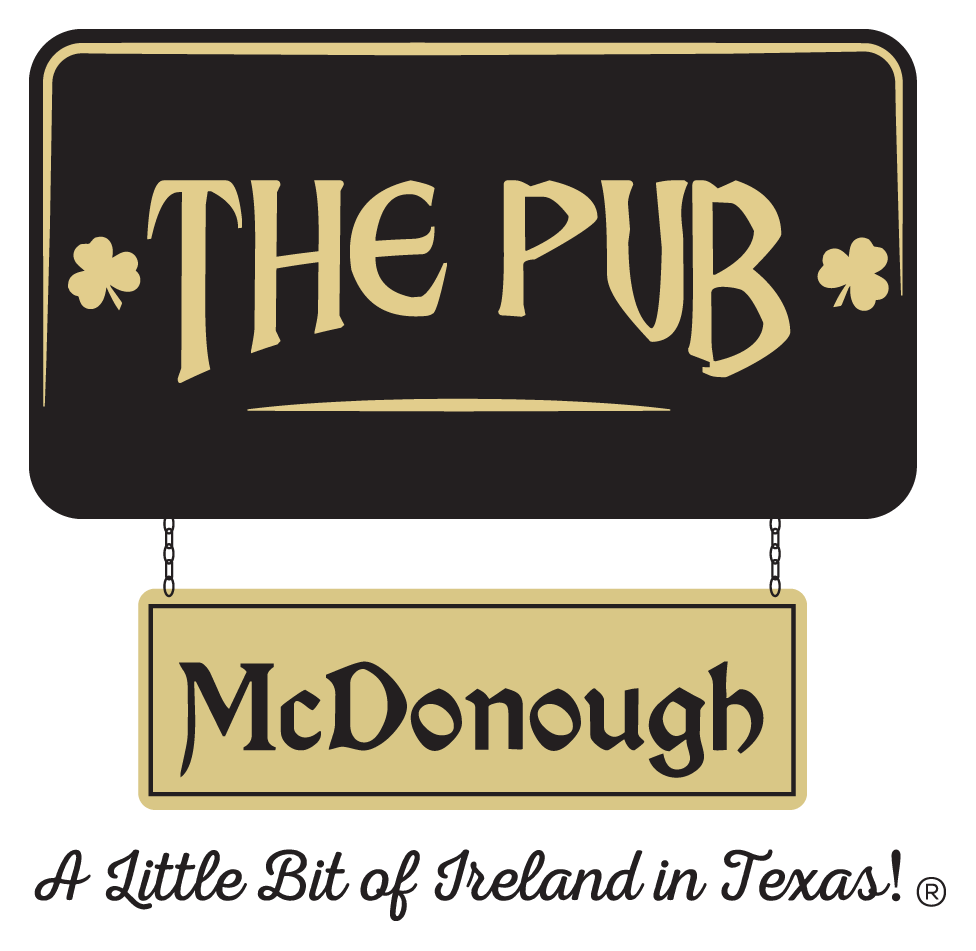 Days till St. Patrick's Day
While pub construction is underway, our commitment to fun and community is stronger than ever. Join us for upcoming local events and experience a little bit of Ireland in Texas!
Welcome to The Pub McDonough!
At The Pub McDonough, we're passionate about creating a memorable experience for our guests. From our carefully crafted menu featuring traditional Irish dishes to our selection of perfectly poured pints and signature cocktails, every detail is designed to transport you to the heart of Ireland.
Our pub will be the perfect place to gather with friends, enjoy live music performances, and cheer on your favorite sports teams. Whether you're seeking a cozy corner to unwind after a long day or a vibrant social space to celebrate special occasions, The Pub McDonough will be your go-to destination.
We're currently putting the finishing touches on our pub, and we can't wait to open our doors and welcome you in. Sign up below to be the first to know about our grand opening, exclusive offers, and exciting events. Join our mailing list and stay connected with all things happening at The Pub McDonough.
Don't Miss the Shenanigans!
Parade entries available soon!
THE IRISH FESTIVAL OF GRANBURY!
3rd Annual
PADDYFEST '24
A Total Eclipse of The Pub - Solar Eclipse Party
In the coming weeks, you'll start to see the transformation unfold. The interior will come alive with cozy seating areas, a beautifully crafted bar, and the distinctive touches that make an Irish pub so inviting. We're carefully curating every aspect, from the decor inspired by Irish heritage to the selection of beverages and delectable dishes that will tantalize your taste buds.
We understand that anticipation is building, and we're grateful for your enthusiasm and patience. The countdown to our grand opening is well underway, and we can't wait to welcome you to The Pub McDonough.
To stay updated on our progress, exclusive sneak peeks, and exciting announcements, be sure to follow us on social media and sign up for our newsletter below. We'll keep you informed every step of the way as we get closer to opening our doors and sharing the authentic Irish pub experience with you.
Thank you for joining us on this exciting journey. We look forward to raising a glass with you soon at The Pub McDonough!